Singapore – While others were busy crunching deadlines on a Friday morning, 24 Philips employees took the day off to spend time with children from the Lighthouse School, and to share some tips on healthy living during an outing to Kusu Island.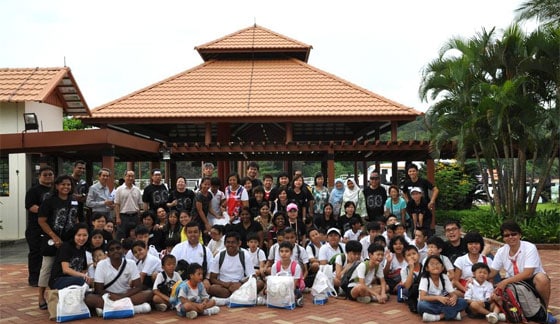 DAY OUT WITH KIDS: Philips employees pose for a photo with the children from the Lighthouse School, many of whom are visually impaired, hearing impaired or autistic.
As part of Philips' SimplyHealthy@Schools global community program, staff volunteers spent their day engaging and sharing healthy tips with 42 children from the Lighthouse School. The outing brought the students close to nature and gave them an opportunity to bask in the outdoors. Through games, songs, balloon-sculpting, sing-a-longs and a picnic based on the theme "Water" and "Smiles", Philips employees shared with the children tips on hydrating themselves, how a smile can make them feel and look beautiful, and how they can care for their teeth.
Lighthouse school provides education for children and youths with special needs, and as such specific attention to some details was needed to prepare for this outing with the children to ensure it was a success. For the hearing-impaired, clip boards were prepared so simple instructions could be written down and shared. Some of the volunteers learnt simple sign language from the teachers to help them communicate with the children better. The Philips staff also sought the help of teachers to translate the SimplyHealthy@Schools program content to Braille, so the visually-impaired children could participate in the activities.
As part of its 60th anniversary celebrations, Philips Singapore has committed to raise $100,000 for three charities this year – Lighthouse School, Lions Befrienders, and Singapore Cheshire Home. Fund-raising activities have been conducted over the past year to help raise funds for the beneficiaries. In addition, Philips also donated one year's supply of rice, totaling 4,500kg, to the Singapore Cheshire Home. This was raised during the Great Singapore Sale through Philips' Family Rewards program. In partnership with the Community Chest and Lions Befrienders, Philips staff volunteers spent time visiting and installing new energy-efficient light bulbs in needy households in August. These households consisted of mainly seniors who live independently in one-room rented flats in the Bendemeer estate.
For more information about Philips' key milestones in Singapore and its 60th anniversary celebrations and activities, visit https://www.philips.com.sg/60thanniversary.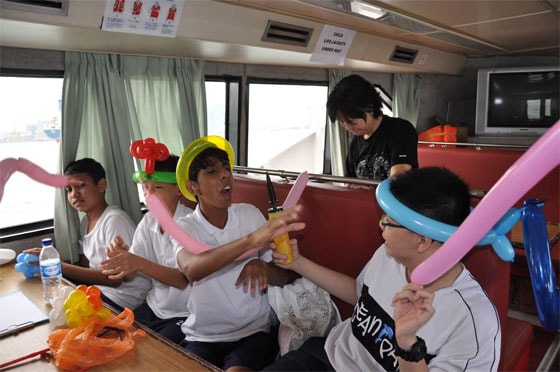 ALL SMILES, FUN AND BALLOONS: The older children interacted with each other through fun activities like balloon-sculpting.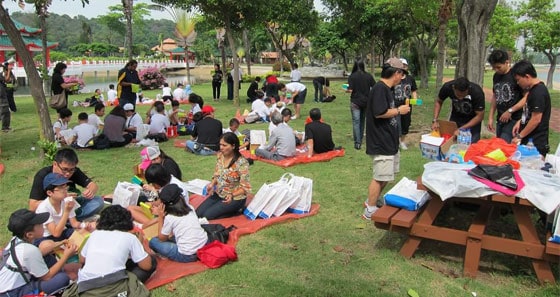 ENJOYING THE OUTDOORS: Philips volunteers prepared a picnic for the Lighthouse School children.