Frequently Asked Questions
What type of dust bag can I use for my Performer Compact?
Philips has one standard dust bag that fits all Philips vacuum cleaners: the s-bag.
Note:
Only use a Philips s-bag. Using other types or brands of dust bag might damage the vacuum cleaner.
There are three versions that all fit your Philips vacuum cleaner:
Philips s-bag Classic (type number FC8021)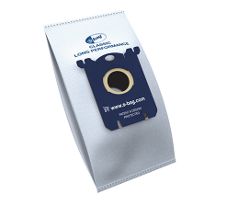 Philips s-bag Anti-allergy (type number FC8022)
high filtration synthetic dust bag.
Philips s-bag Anti-odour (type number FC8023)
ideal for people with animals, such as cats and dogs.
You can buy new dust bags in the Philips Online shop or at a nearby store. Most stores that sell Philips vacuum cleaners also sell dust bags for these vacuum cleaners.