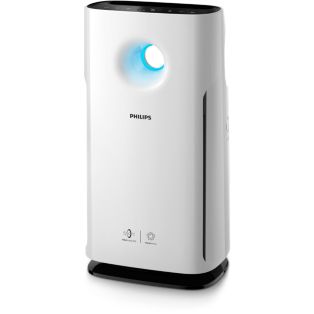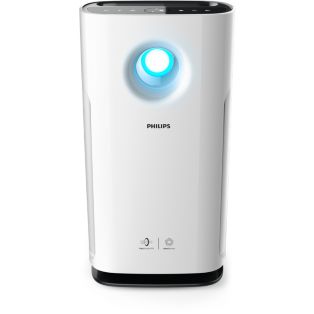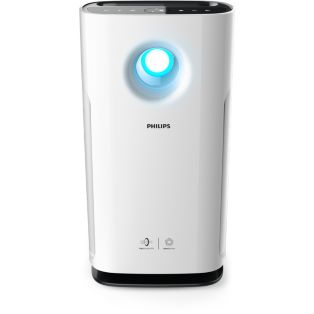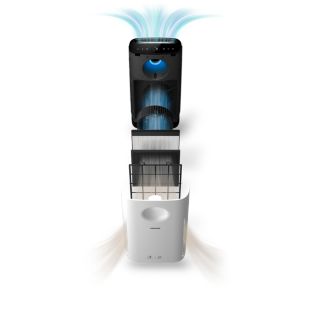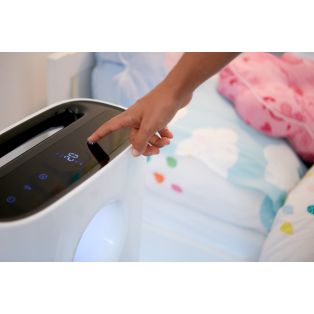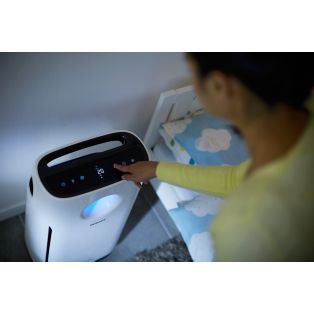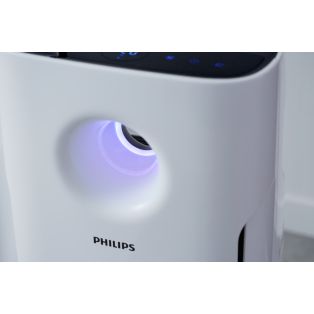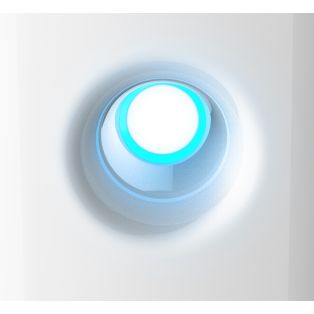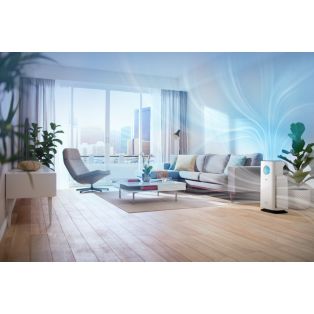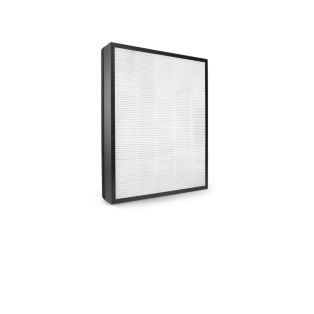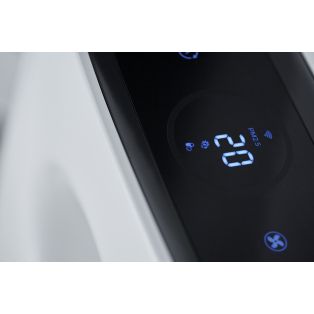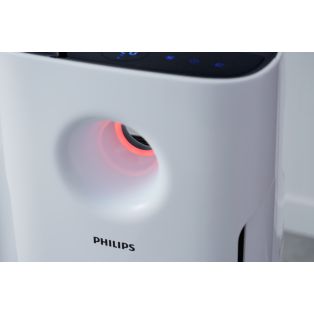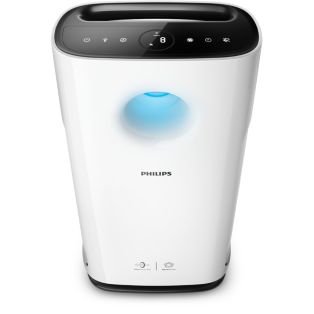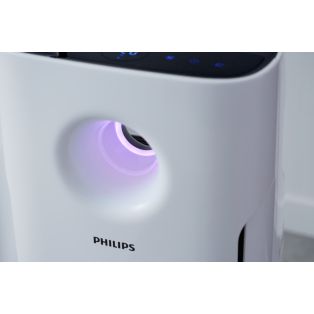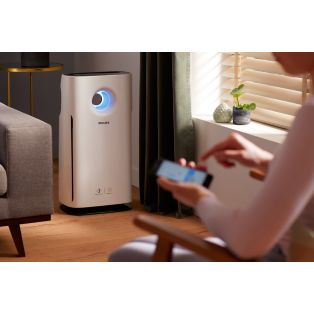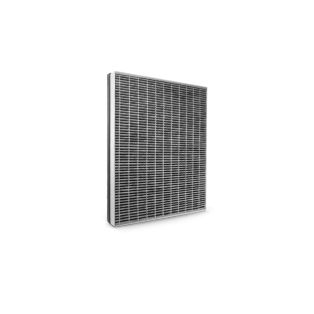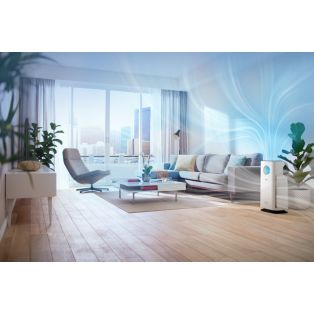 Vitashield IPS with superior performance of 393m3/hr CADR
AeraSense detects, measures and controls purification
Special AL auto mode is more effective for allergen removal
Automatically monitors, reacts & purifies the air
Add Accessories

50% longer lifetime: compares Philips general health series HEPA filter and activated carbon material, tested in 2015 by 3rd party lab
Smoke CADR: tested by third party according to AHAM standard
20 Nanometers: Tested by IUTA. According to 2008 Microbiological Risk Assessment Report of the World Health Organization (WHO), the avian influenza, human influenza viruses, Legionella, Hepatitis viruses and SARS coronavirus are larger than 20 nanometer (0,00002 mm).
100 football field size: Activated carbon media measured by 3rd party lab, shows most of the pores size are 1nm – 2nm, and AC surface area of the activated carbon is 1070m2/g. Filters' total Active Carbon surface area of 100 football field size is based on int'l standard football field size.
Removes 99.97% particles: Tested on NanoProtect Pro filter for 1st pass efficiency at 400 airflow, in 2015 by 3rd party lab.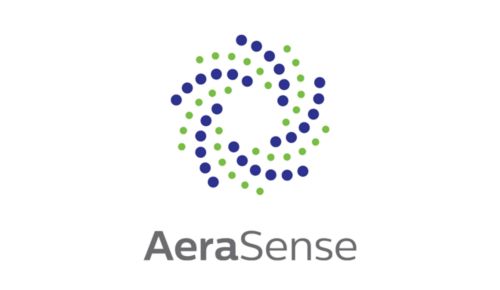 AeraSense detects, measures and controls purification
AeraSense is a professional-grade sensor that accurately identifies fine particles that are even smaller than PM2.5 (including most common indoor airborne allergens). It then processes this information to ensure that the purifier's settings are at the ideal level for current air conditions, and for continuous re-assurance. Then gives you feedback of real time indoor air quality by showing PM2.5 level.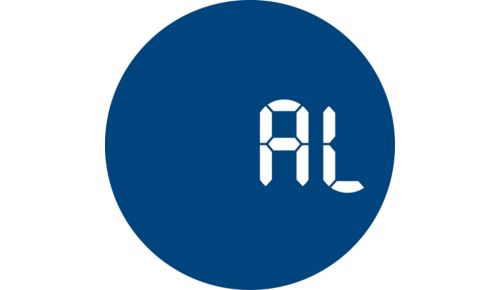 Special AL auto mode is more effective for allergen removal
The specially designed Allergen Mode is very effective in removing common airborne allergens. When the purifier detects even the slightest change in air quality, it will boost its cleaning performance to remove allergens in the air.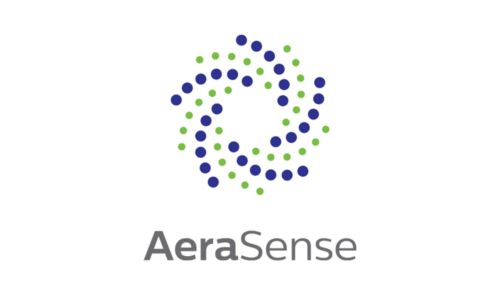 Automatically monitors, reacts & purifies the air
Benchmarked against a professional-grade sensor, Philips AeraSense technology is highly effective in sensing even the slightest change in indoor air conditions. It continuously monitors the air and automatically adjusts the fan speed when it detects a change in particles.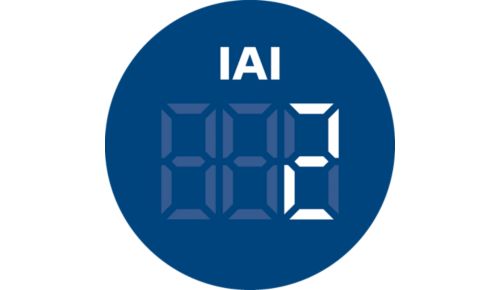 Visualized air quality feedback
In real-time, AeraSense shows you the PM2.5 level via a numerical display and a color ring on the dashboard of the air purifier. The numerical display makes the invisible pollution visible. The color ring provides an additional visual cue, ranging from blue (good pollution & particle level) to red (bad pollution & particle level)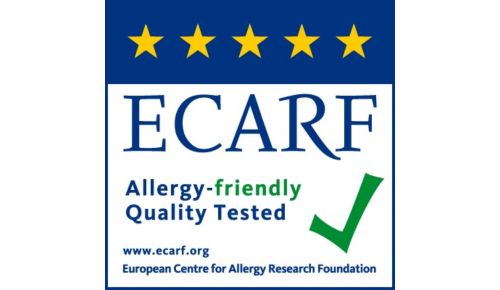 Certified or tested by ECARF and Airmid*
Certified or tested by ECARF and Airmid*
Control your purifier anywhere, anytime
Control your air purifier from anywhere with the connected app. Turn on the air purifier, change the fan speed or check your filter lifetime throught the Air Matters app.
Performance
| | |
| --- | --- |
| Room size | 95 m² |
| CADR (Smoke) | 393 m³/h |
| Filters out PM2.5 | >99 % |
| Filters out bacteria | 99.99 % |
Features
Design and finishing
| | |
| --- | --- |
| Color(s) | White |
| Color of control panel | Black |
| Material of main body | Plastic |
Technical specifications
| | |
| --- | --- |
| Voltage | 220-240 V |
| Frequency | 50/60 Hz |
| Cord length | 2 m |
| Power | 11 ~60 W |
Weight and dimensions
| | |
| --- | --- |
| Weight of product | 8.42 kg |
| Weight incl. packaging | 10.96 kg |
| Dimension of product (LxWxH) | 366*251*698 |
| Dimension of packaging (LxWxH) | 474*340*798 mm |
Sustainability
| | |
| --- | --- |
| Stand-by power consumption | <0.5 W |
This notification bar is shown here because the cookie consent level you have provided to us does not allow us to display the contents of this section. You can change your cookie consent settings from here. Minimum level required to display the contents of this section is
'Targeted Advertising Cookies'.
Frequently asked questions