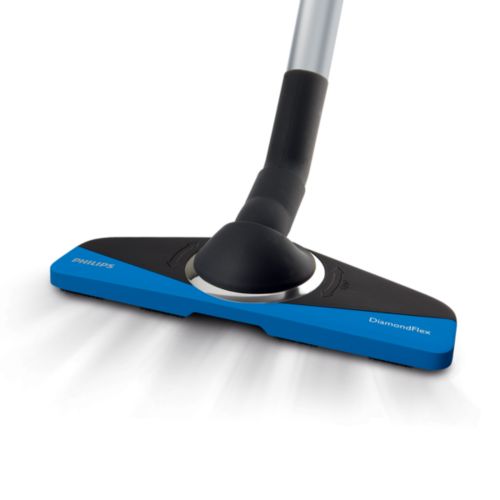 360o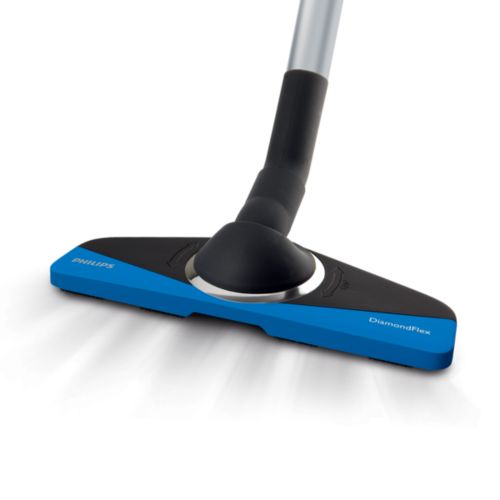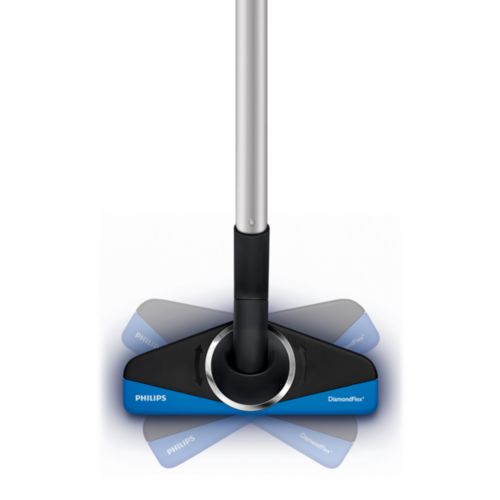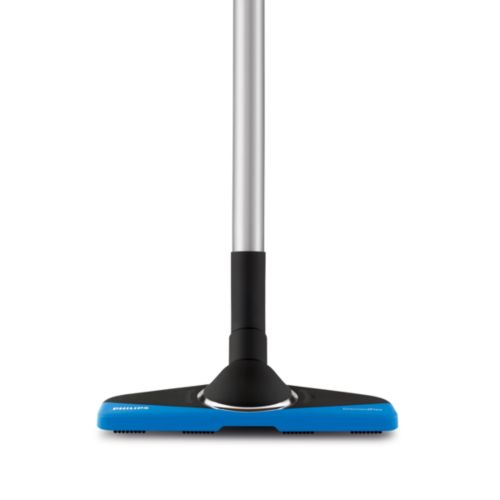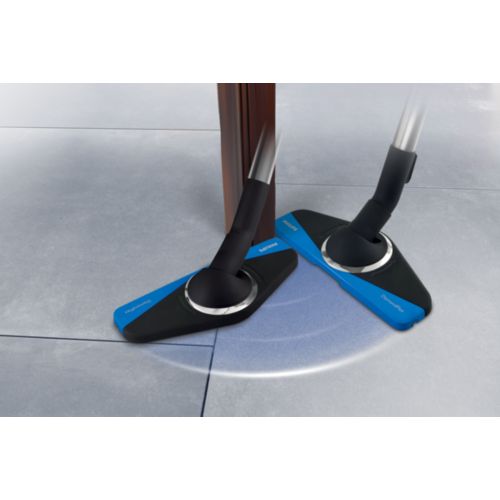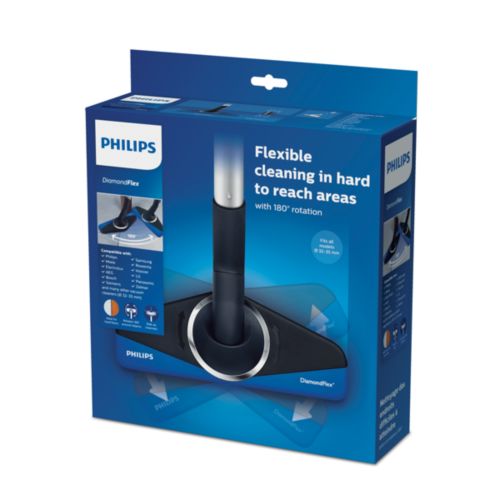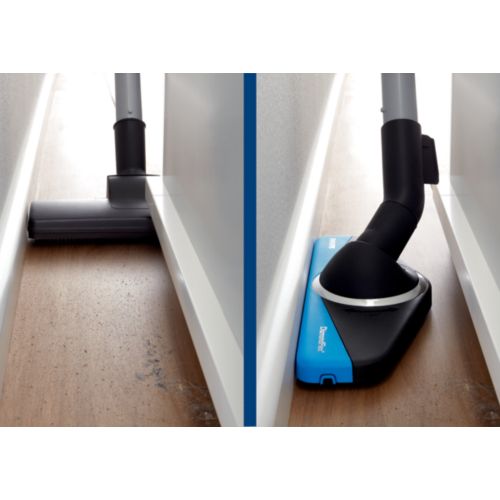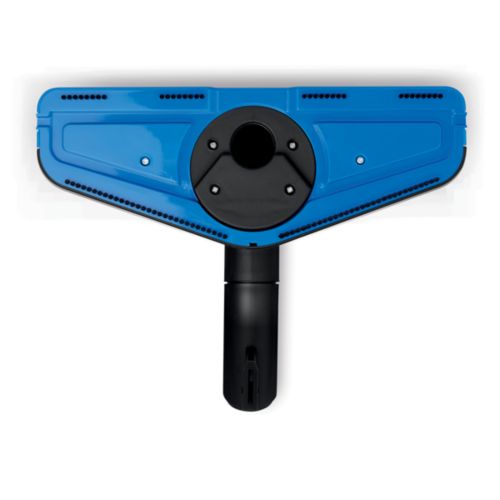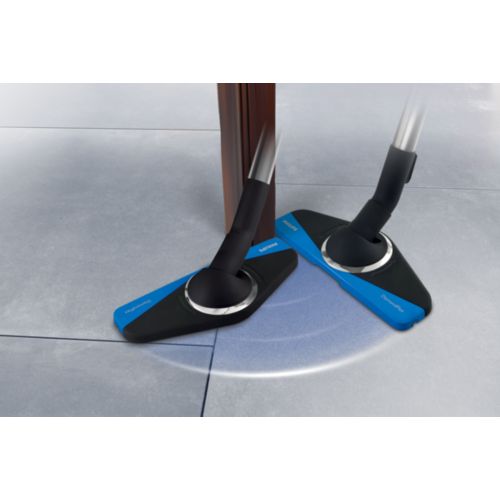 DiamondFlex hard floors nozzle
FC8076/01
Rotates 180° around objects
Universal fitting
With connection adapter
Rotates 180° to reach around objects and in narrow spaces
The DiamondFlex nozzle is an ideal tool for reaching around objects, difficult to reach corners and narrow spaces. The nozzle has a 180° rotating mechanism and a memory function which ensures it automatically returns to its initial position.
Side air channels to clean along walls
The DiamondFlex nozzle is equipped with side air channels, to improve the cleaning performance alongside walls and furniture.
Suitable for hard floors
The nozzle is suitable to operate on all types of hard floors like parquet, tiles or vynil.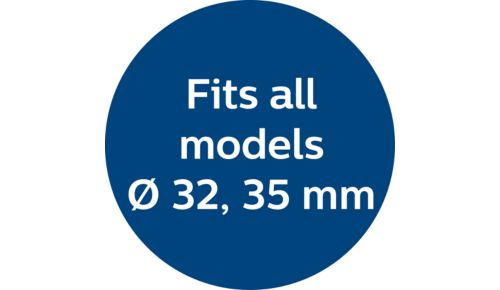 A connection adapter makes the nozzle universally fitting
The nozzle is provided together with a connection adapter. Thus, it is compatible with Philips, Miele, Electrolux, AEG, Bosch, Siemens, Samsung, Rowenta, Hoover, LG, Panasonic, Zelmer models and many other vacuum cleaners with 32 or 35 mm connection.
Accessory specifications
| | |
| --- | --- |
| Number of nozzles | 1 |
| Number of adaptors | 1 |
Usability
Tube coupling
Universal
Conical
Suitable for
EasyLife
FC8130 - FC8139
FC8140 - FC8149
EasyGo
FC8082 - FC8083
CompactGo
FC8120
FC8121
FC8291
PowerLife
FC8320 - FC8329
FC8450 - FC8459
PowerGo
FC8293 - FC8296
FC8240 - FC8246
FC8250
FC8253
FC8289
Performer Compact
FC8383 - FC8391
FC8370 - FC8379
FC8366 - FC8367 (A+)
PerformerActive
FC8650 - FC8664
FC8580 - FC8593
FC8520 - FC8527
FC8574 - FC8579
FC8563
Jewel
FC9050 - FC9079
Performer
FC9150 - FC9179
FC8680 - FC8682
PerformerPro
FC9180 - FC9199
Performer Expert
FC8720 - FC8728
Performer Silent
FC8779 - FC8786
FC8741 - FC8745
Performer Ultimate
FC8921 - FC8925
FC8941 - FC8957
SilentStar
FC9300 - FC9319
PowerPro Compact
FC8370 - FC8379
FC8515 - FC8517
FC9320 - FC9329
FC9330 - FC9334
FC9350 - FC9353
PowerPro Active
FC8630 - FC8649
FC9520 - FC9525
FC8670 - FC8679
FC9528 - FC9533
FC9540
FC9541
PowerPro
FC8760 - FC8767
FC8769
FC8770
PowerPro Expert
FC9712 - FC9714
FC9720 - FC9725
FC9728
FC9732 - FC9735
FC9729
FC9741 - FC9746
PowerPro Ultimate
FC9911 - FC9912
FC9919 - FC9934
Marathon
FC9200 - FC9225
Aqua Action
FC8950 - FC8952
Sustainability
| | |
| --- | --- |
| Packaging | > 90% recycled materials |
This notification bar is shown here because the cookie consent level you have provided to us does not allow us to display the contents of this section. You can change your cookie consent settings from here. Minimum level required to display the contents of this section is
'Targeted Advertising Cookies'.
Frequently asked questions
Manuals and Documentation
Leaflet
370.7 KB
Published 2019-02-24