How to connect my phone to Philips Bluetooth adaptor?
Follow the steps below to pair and connect your mobile phone to the Philips Bluetooth Hi-Fi adapter:
1. Make sure the adaptor is connected to the power supply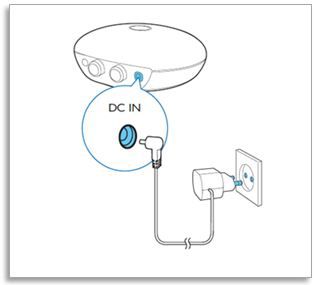 2. Press the Bluetooth button on the adaptor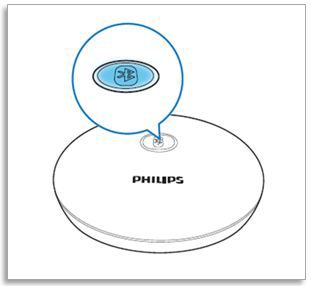 4. On your mobile phone, switch on the Bluetooth feature
Your mobile phone would search for the adaptor
6. Wait for a short while and the phone would be connected to the adaptor
For some models of mobile phones, a passcode is needed. In this case, enter the passcode: 0000 or 1234.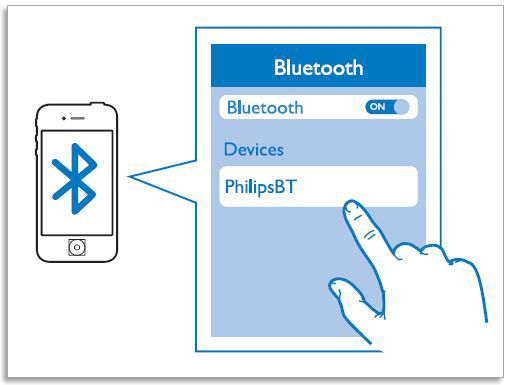 Before streaming make sure:
Your Hi-Fi music system is powered on and the Bluetooth adapter is connected with your Hi-Fi music system through RCA or line out
The images below illustrate two different connection methods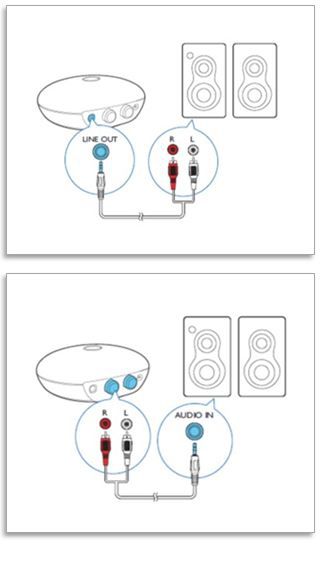 Connecting the adaptor to your mobile phone
If your Bluetooth adapter cannot be connected to your mobile phone, try the following:
Press and hold the Bluetooth button on the device for around 10-15 seconds and then release the button
The backlight of the Bluetooth button will be in solid blue for 2 seconds
All the pairing history of the Bluetooth adaptor is now cleared
On the Bluetooth settings of your mobile phone, forget all the paired devices
Pair and connect the Bluetooth adaptor and your mobile phone again
If all of the above does not help, contact our consumer support for further assistance.