Troubleshooting
I can't find my fabric on this Philips Steam Generator's temperature settings
To protect your fabrics from your Philips Steam Generator's heat, always check your fabric's label.
Ironable
As long as you can iron your fabric, set the temperature in the middle between the first and second temperature dot.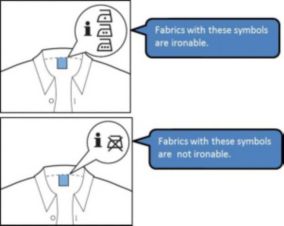 No indication
If your fabric has no indication whether it is safe to iron, start with 1 dot temperature, and slowly increase the temperature if you feel it is not warm enough. Always test the temperature on a hidden side of the fabric first.
Philips PerfectCare
Philips PerfectCare with optimalTemp is 100% safe on all ironable fabrics, without any adjustment needed. Please visit www.philips.com/win for more information